Meet The Level Line Cabinetry Team
Mark Reed
CEO
Mark Reed
Mark began his career in the cabinet industry by taking woodshop classes in high school. He was hired by an old fashioned, Austrian born, craftsman to complete small jobs around the shop. His employer quickly noticed that Mark had a unique talent for cabinetmaking and began mentoring him. After 30+ years of experience, Mark has perfected his craft by designing, building, and installing custom cabinetry and furniture in art galleries, offices and some of the finest homes in North America and Canada. He continuously strives for perfection, which can be seen in his custom work. Mark also enjoys taking his family on vacation to Walt Disney World, going on hikes in North and South Carolina, and fishing.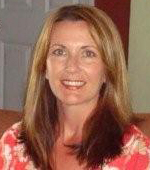 Christine Reed
Christine Reed
An integral part of Level Line Cabinetry since the beginning, Christine also holds a B.S. degree in Public Health Education and is a certified Elementary school teacher. "I am blessed to have a home office to take care of the behind the scenes projects for the company and take care of our son and twins." Christine fulfills her yearning to teach by volunteering at their children's elementary school.
Jeff Sandifer
Designer
Jeff Sandifer
For more than 25 years, Jeff Sandifer has devoted himself to the design & handcrafting of exquisite objects & luxurious living spaces.
For his clients in Naples (Southwest Florida) and beyond, he has created & executed no less than world-class kitchens, baths & private sanctuaries for their paradise retreats. With an unerring eye for color, harmony & detail, Jeff produces artful, inspirational designs that truly enrich his clients' daily rhythms, lifestyles & surroundings. Bespoke furnishings with fit & finishes that approach perfection.
A Naples resident since 1999, Jeff studied fine arts and architecture at Tulane University in New Orleans.
He polished his skills as an intern of Eugene D. Cizek, Ph.D., FAIA working on historic preservation projects in the French Quarter. Jeff also draws from his extensive background in three-dimensional ceramics, glassblowing and cast-glass sculpture to add unexpected elements to each & every one of his carefully crafted concepts.
In January 2017, Jeff Sandifer was delighted to join forces with Level Line Custom Cabinetry of Sanibel, Florida! For the last 15+ years, Mark Reed and his band of brothers have performed flawless cabinet & millwork installations for our discriminating clientele. Now in turn, Jeff is proud to partner with Level Line in expanding our design and retail frontiers.
Together we are fearless. Authentic. Unafraid to explore every avenue of fine interior design and luxury living - with the technical resources & expertise to overcome any challenge. Our clients trust us with their dreams.
We listen first and then work tirelessly to bring their sweet sanctuaries & showplaces to life - with world class woodworking & creature comforts.
Pure artistry coupled with no-nonsense execution = the perfect recipe for heavenly homes. Lovingly handcrafted & pampered to perfection. By our extended family. For yours.
Kevin Finn
Carpenter
Kevin Finn
My name is Kevin Finn i have been in the cabinet and millwork industry for 25+ years. My skill level ranges from raw material fabrication of cabinets to design and installation of High end cabinetry. By installing cabinets for 25+ years i know the pitfalls to watch out for and have the knowledge to design a cabinet layout that will not only work but will be pleasing to look at as well. I am always eager to hear from the client with their concerns and desires for their project and be able to carry that into a design that works for them as well as the space. From the new technology to old school skills, storage solutions are a part of life.