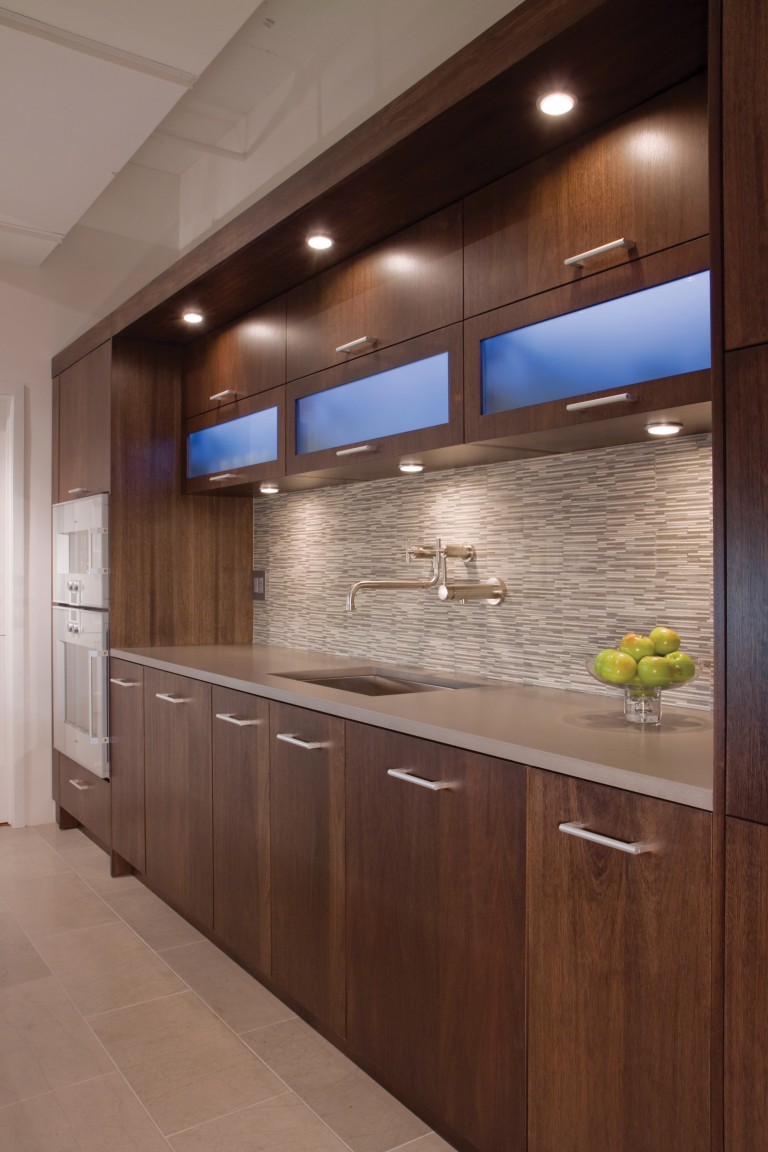 Installing Quality. Delivering Satisfaction. That's what we take pride in doing.
Thinking about kitchen remodeling? Or building a new dream home with your dream kitchen?
If you're looking for a modern, trendy style to be incorporated into your new or newly remodeled kitchen, we can help you design and install cabinetry that fits your vision. A modern kitchen has several distinct characteristics, including:
Lack of ornaments
Frameless construction
Flat-panel door styles
Simple design
Natural beauty
Consistency in style and lines
Often, industrial elements
Modern style is also commonly referred to as contemporary style. Whichever name you use the characteristics are the same. Contemporary kitchen cabinets often have a monochromatic color scheme. These colors give the clean, sharp look that appeals to many of today's homeowners. Some homeowners dream of white modern kitchen cabinets while others prefer black or gray kitchen cabinets. These are the most popular cabinet colors but you can really choose any color even reds. Pantry cabinets and pull out drawers for easy access also top wish list.
Modern style kitchens may incorporate materials such as metals, concrete and glass. Stainless steel appliances can complete the contemporary kitchen look.
The key to contemporary design is minimal, clean lines – so regardless of the materials, color scheme or hardware you select for your kitchen cabinets, choosing the less-is-more approach to their design will give you a good contemporary look.
Our goal is to create an aesthetically pleasing yet fully functional kitchen in your home. By letting us help you in your dream for a new kitchen, you'll experience nothing but complete fulfillment in both our service and Crystal Cabinet's products. Contact us today to get started on your dream kitchen.