What Homeowners Can Expect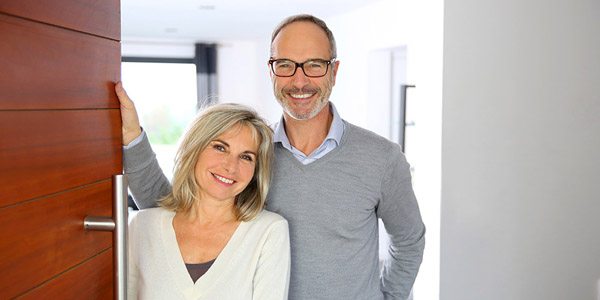 One of the questions we get often is "what can I expect?"
In one word: satisfaction.
Initial Consultation
When you reach out to us, we begin by getting a general sense of what you're looking for, details like estimated budget, scope, and time needed. We can schedule an appointment at our Sanibel Island showroom to provide you with as much information as possible.
Be prepared to answer questions regarding what style of cabinetry you are looking for. If you aren't sure, review our pages about Modern, Transitional, and Traditional styles here to get a better idea of what your unique style is.
Project Site Visit
During our initial site visit to your home, we will get dimensions for the project area so that we can better provide you with the exact look you are going for. Door styles, colors, wood species, style of cabinetry, special finishes, hardware, and construction of cabinetry are important elements that need to be discussed for an accurate time frame and pricing. This will give our professional crew the footprint for the cabinetry to be designed.
In addition to the cabinetry, countertops will also be discussed. If the project is a full remodel, we will ask more questions to help you find a full service company with an outstanding reputation that we stand behind. While we do not actually handle complete kitchen or bathroom remodels, we can make suggestions for a good fit based on your vision. It has always been our practice to coordinate scheduling with the contractor to keep the project moving and ready when the cabinets arrive. Appliance suggestions can be made as well, and based on your decision we will plan for the correct sizing while designing the cabinets.
Pricing and Contract
After our initial visit with you, a visual design and pricing will be provided. This can take a week or perhaps longer, based on the size of the job and scheduling. Revisions or changes can be made and final pricing will be provided upon approval of the visual design.
Delivery and Installation
Upon a fully executed contract, the cabinet order is placed. The time of delivery is based on the expected completion of the remodel. If your project is not a full remodel, the time of delivery is based on the manufacturer of the cabinetry, Crystal. This can be anywhere from four weeks to twelve weeks. Once the cabinets have been delivered to the jobsite, we will begin installation. Usually the installation consists of about three phases:
Phase I - Setting all cabinetry required for countertops to be installed
Phase II - Installing any additional cabinetry that could not be installed until after countertops
Phase III - Installing any appliance panels, hardware, glass and final adjustments
We take our time and get the job done right. If at anytime during the process we discover any damage or find something that may have been missed, we will get the parts ordered and installed as quickly as possible. We are dedicated to completing the job and earning your complete satisfaction. Contact us today and begin the process of making your dream kitchen, bathroom, or laundry room come true.